Accelerated Learning Techniques and Tips
From the Accelerated Learning Smorgasbord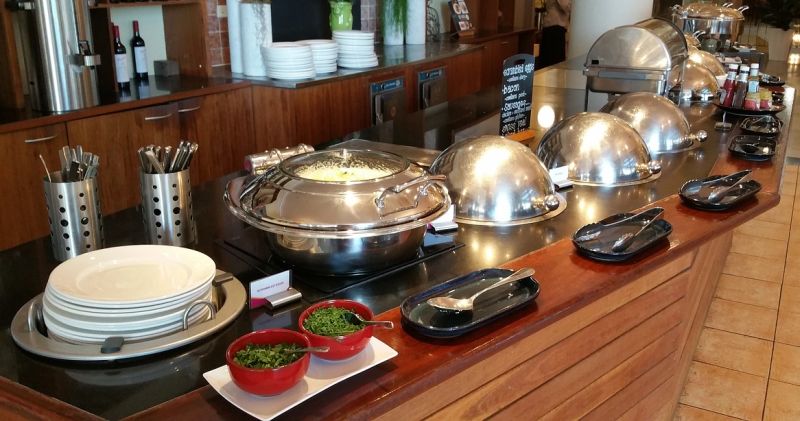 ---
We are a Toronto (Canada) based consulting firm specialzing in training and development and instructional design.
ALL inquiries are handled from Toronto.
---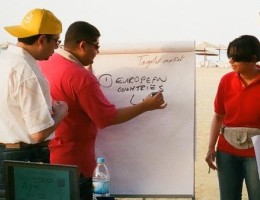 We've done your brainstorming for you. So, help yourself, whenever you're looking for accelerated learning techniques or in a rush or if you're stuck for an idea to "spice up" your training.
Under any topic of interest to you, click on [more] for information about how you can access the archived issue of our Spice of the Month Accelerated Learning Ezine that focuses on it. (Bolding indicates that more details about the exercise/idea are provided in that Spice of the Month issue.)
---
Special Offer: Spice of Month Accelerated Learning Articles
Pay to view per issue or Access all 28 archived issues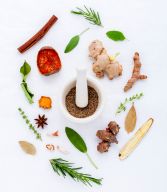 Includes all archived issues of Spice of the Month Accelerated Learning Ezine Plus Our Festive Feast, our festive holiday special for only US$157.
Access our Featured Spices
(Free Samples)
Please note: These are archives in our old site format.
Articles in our archive are presented in their original format.
Prices will go up when the content and format and updated and you will have access to the new design if you buy now.
---
I don't think I've ever taken a course where I've seen such tangible results.

Morris Shawn, CEO, Roadpost
Anne has tremendous expertise as a team building specialist and presentation skills coach. I hired Anne to train our in-house trainers in the delivery of training programmes. It was an excellent investment. Not only did she connect with the group immediately, but she also had them fully engaged to the very end. I also personally benefited by sitting through a few of her sessions. I would certainly hire Anne again.

Phillip Brown, Director, Director, Human Resources & Administration at Caribbean Development Bank
Creativity and innovation are Anne's trademarks. Her writing, design, facilitation and accelerated training skills enable her to become involved in many initiatives including writing and designing presentations and speeches for members of the executive team.

Marc C. A. Berwald, Former Director, Education and Development, Bell Mobility
We hired The Training Oasis, Inc. to design a course on Instructional Design....Anne is a very knowledgeable and creative instructional designer. She knows how to address the participants' needs and make technical training more interesting. I have no hesitation in recommending Anne for any future project.

Dunia Wojtarowicz, CGU Group Canada Ltd. (Toronto)
Anne Thornley-Brown of The Training Oasis, Inc. assisted our Educational Services Department with a facelift to the orientation programme. Her contribution was creative, structured and theme oriented. We were very pleased with Anne's suggestions to refresh the programme. Her personality was light and energetic. The presentation material was organized and easy to understand.

Joane Weisbrod, Former Director, Education Services, William Osler Health Center
---
Main Course: Accelerated Learning & ROI [More]
A creative approach to training should NEVER be an end in itself - just for the fun of it. Instead, the ground work must be laid. To ensure that training is effective. To produce accelerated learning, all training and development must:
address clear and specific business needs
be supported by senior management
have measurable impact impact
start with the right ingredients - solid content that is well researched and tailored to meet the needs of the audience and the realities of the organization
bridge specific skill gaps that have been uncovered
meet specific learning objectives
Once these ingredients are in place, only then is it time to add the fun, colour and pizzazz.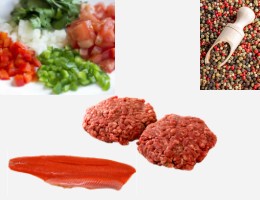 ---
Creating the Right Ambiance for Accelerated Learning
Peripherals for Visual Learners [More]
Sporting Goods
Toys
Kites
Confetti
Magazine Covers
Hats
Clothing & Costumes
Balloons with Confetti
Fresh Cut Flowers
Beach Balls & Toys
Beach Tables
Picnic Dishes
Picnic Hampers
Movie Posters
Travel Posters
Mouse Pads
Screen Savers
Streamers
Balloons
Wall Hangings
Door Hangers
Tinsel
Candles
Christmas Lights
---
Icebreakers for Accelerated Learning
Kinaesthetic
Card Games
Crosswords
Find Your Twin
Mini Role-plays
Fruit Basket Upset
Visual
Write Your Own Cartoon Captions
Word Search Puzzles
Hangman
Picture This
Structured
Mini Cases
Tough Questions
Best and Worst Lists
Analytical
Success Stories
Horror Stories
Riddles
Trivia Quizzes
---
Accelerated Learning Presentation Ideas
Kinaesthetic
Improvisation
Cracker Barrel Sessions
Tours
Field Trips
Poems
Props
Crossword Puzzles
Stand Up Comedy
Board Games
Skits (Participating)
Simulations
Trivia Games
Game Shows (Participating)
Card Games
Visual
Cartoons
Costumes
Skits (Observing)
"TV Shows" (re-enacted)
Word Search Puzzles
Videos with Video Analysis Sheets
Game Shows (Observing)
Magic Tricks
Structured
Interactive Notes
Demos
Scripts
Charts
Flow Charts
Analytical
Panels
Experiements
Surveys
Statistics
Trivia Exercises
Mini Research Projects
Traditional Presentations
Factory Tours with Presentations
---
Skill Practice for Accelerated Learning
Kinaesthetic
Role-Plays (All types)
Improvisation
Simulations
Responding to a Customer Complaint
Tough Questions (Creation)
Games
Skits
Visual
Collages
Video Production
Infographs
Fishbowl Role-plays
Forum Role-plays
Structured
Peer Coaching
Mini Cases
Write Your Own Job Aid
Write Your Own Role-Play
Write Your Own Case Study
Fishbowl Role-plays
Forum Role-Plays
Analytical
Case Study Analysis
Tough Questions (Solutions)
Forum Role Plays
Fishbowl Role-plays
---
Brainstorming for Accelerated Learning
Kinaesthetic
Paper Bag Dramatics
Improvisaiton Games
Scavenger Hunts
Mind Maps
Visual
Story Boards
Picture Cards
Mind Maps
Collages
Treasure Maps
Structured
Idea Chains
Force Field Analysis
Flow Charts
Idea Chains
Cause & Effect Diagrams
Charts
Analytical
Force Field Analysis
Cause & Effect Diagrams
Number Crunching Exercise
---
Energizers for Accelerated Learning [More]
Kinaesthetic
Massage Chain
Dance Breaks
Rubick's Cube
Visual
Guided Imagery
Relaxation Exercises
Screen Savers
Vacation Videos
Fireplace in a Box
Rubick's Cube
Structured
Sports Blooper Videos
Cartoons/Jokes
Pool Tables
Lego
Rubick's Cube
Stretching
Analytical
Just for Laughs Videos
Stretching
Mini-Golf Challenges
Chess Game (They go back to it at every break)
---
Music for Accelerated Learning [More]
Creative Learners
For Ambiance
Session Starter
Quiet Reading
Game Shows
Group Exercises
Make Your own Music Team Energizer
Conservative Learners
Breaks
To signal the end of breaks
Transitions
Energizers
For Everyone
Breaks
Transitions
To signal the end of breaks
To draw focus after exercises
Energizers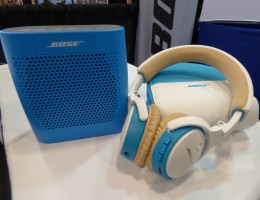 ---
Accelerated Learning Breaks [More]
DVD Clips (licensing may be required)
Treasure Hunts
Motivational DVDs
Play Breaks
Blooper Videos
Joke of the Day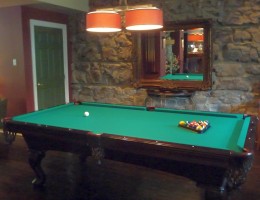 Creative Learners
Soft Balls
Frisbees
Clappers
Juggling Balls
Noise Makers
Yo-yos
Hula Hoops
Hawaiian Leis
Skipping Ropes
Bola Bats
Barrel Full of Monkeys
Finger Painting
Colouring Sheets
Pinatas
Conservative Learners
Soft Balls
Trivia Games
Playing Cards
Clappers
Billiards
Pool
Anagrams
Hi-Q
Dart Boards
For Everyone
Tug a War
Golf (Driving Range or Putters)
Guessing Games
Ping Pong
Soccer Energizer
Touch Football
Slot Machines
Wheel of Fortune
Twister
Where's Waldo
Hip Hop
Casino Rueda (salsa)
Zumba
Picnic
Ice Cream Bars
Popsicles
Fortune Cookies
Mocktails with Umbrellas
Lemonade
S'mores
Hot Chocolate
Baked Alaska
Chocolate Fondue
Make Your Own Sundae
Barbeque
Popcorn
Pretzels
Chocolates
Granola
French Pastry
Profitroles au Chocolats
Fruit Kabobs
Afternoon Tea with Scones
Sushi
Crackers & Cheese
Marshmallows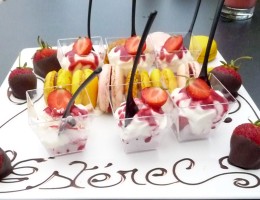 Kinaesthetic
Concert Review
Write Your Own Commercial
Write Your Own Rap Song
Family Feud
Press Conference
Trivia Game
The Cakewalk
Visual
Concert Review
Wheel of Fortune
Picture This
Design Your Own Ad
Snakes & Ladders
Structured
Concert Review
Impromptu Talks
Summary Charts
Write Your Own Job Aid
Flow Charts
Analytical
Concert Review
Trivia Tournament
Stump the Chump
Concentration
Q&A
Interactive and highly experiential learning and development programmes for managers and professionals.
Interactive train the trainer programmes offering maximum practice and coaching. Master experiential learning and accelerated learning techniques.
We custom design or re-design training to create highly interactive experiential learning. For companies on a budget, we prepare complete training blueprints to support in-house development.