RFP & Payment Terms and Conditions
The Fine Print
For over 20 years, we have helped organizations in 9 countries boost the effectiveness of their training and development programes through experiential learning and accelerated learning.
---
We are a Toronto (Canada) based training and development firm, specializing in accelerated learning, experiential learning, and instrutional design.
ALL inquiries are handled from Toronto.
Our faciitators travel from Toronto to serve our clients, all over the world.
---
Regular Payment Terms
Our regular payment terms are: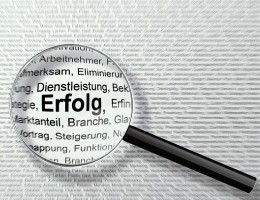 $500 - $1000 deductible retainer (optional)
This our consulting fee if you requrie a customized agenda and assistance with location scouting and venue selection before making a decision to use our services.
70% due at the time of booking (within 5 to 10 business days of booking our services)
Balance (30% less any retainers paid) due one calendar month prior to training or service delivery in the USA or Canada (6 weeks prior to departure for international engagements)
All last minute incidentals to be paid to The Training Oasis, Inc. and its suppliers in cash or by credit card prior to delivery of service.
Other Terms and Conditions
In requesting a quote, you agree to adhere to the following terms and conditions: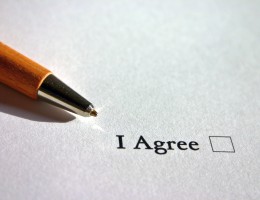 You understand that there are no exceptions to our payment terms. (Please check with your Finance Department and ensure that it possible to adhere to our payments terms.)
You will make a decision about whether or not you intend to use our services within 2 weeks of receiving our quote/
You will inform us of your decision within 2 weeks of receiving your quote
You understand that ALL information submitted to you in our quote or proposal is strictly for the purpose of helping you make a decision
You agree to treat our proposal as confidential and proprietary and only share it with members of our organization involved in the decision making process
You agree that it is a serious breach of ethics to release any of the details concerning our quotes, proposals and programme outlines to ANY third parties, suppliers, competitors, or prospective vendors without our written consent
You agree to our guidelines re: alcohol consumption
You understand that:
The Training Oasis, Inc. is able to obtain quotes and contracts for you from venues at no extra charge if you book your session at least 2 calendar months in advance.
The Training Oasis, Inc. is not a travel agent. We don't book airline tickets, resorts, or hotels.
Unless you have made a decision to use our services and paid the deposit, a retainer of US$500 will be required before The Training Oasis, Inc. contacts any venues or other suppliers on your behalf.
If you require detailed budgets, programme outlines with detailed agendas and timelines, etc. as part of the decision making process, we will be invoiced for a $1000 retainer for consulting and the information will be released only upon payment
Terms for Travel and Travel Expenses
For training in Ontario, transportation for our facilitators is to be provided for all trips that exceed 2 hours in the summer and 1 1/2 hours in the winter. If there are blizzard conditions, transportation will need to be provided for our facilitators.
Travel expenses include airfare, taxes, cancellation & health insurance, round trip transfers to the Toronto airport, transit hotels, arrival and departuer transfers, and meals.
Class of Travel:
As a general guidline, our facilitators should travel the same fare class as your executives and managers.
If no one else from your team is travelling, for flights of less than 6 hours, economy (M, Y, or U class) fare will be required.
For flights that are longer than 6 hours, business fare is requested so that facilitators will be fresh and rested to serve your team upon arrival.
Terms for Payment of Travel Expenses: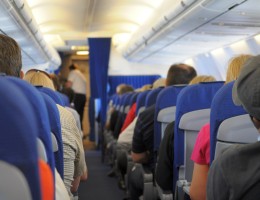 For Companies in North America or The Caribbean: 100% of airfare is due at the time of booking. Other travel expenses are to be paid with the final invoice which is due at least 1 calendar month prior to your session.
For Other Destinations: 100% of airfare is due at the time of booking. All other travel expenses due 6 weeks prior to your session.
Public Workshops: Special accommodation will be made for seminar companies that are marketing our workshops and courses. Airfare is due when the organizer had attracted enough participants or delegates to reach the break even point (but no later than 6 weeks before the date of your session). All other travel expenses are due 6 weeks before your session.
---
Payment Terms for Last Minute Bookings
Due to the more complex logistics and reduced time to executive them, a 10 - 15% surcharge for all sessions booked and paid for with less than 1 calendar month's notice for Canada and the USA (less than 6 weeks prior for international engagements)
100% of our fees and travel expenses are due at the time of booking and payment must be received within 5 to 7 business days and no later than 1 week before the session for last minute books.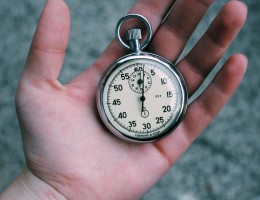 Payment Terms for Low Budgets
Low budgets are designated as amounts below $5000.
Payment terms are 100% payable within 5 to 10 business days of booking our services.
Interactive and highly experiential learning and development programmes for managers and professionals.
Featured Training & Development:
Interactive train the trainer programmes offering maximum practice and coaching. Master experiential learning and accelerated learning techniques.
Featured Train the Trainer Workshops:
We custom design or re-design courses to create highly interactive experiential learning programmes.
For companies on a budget, we can prepare a complete training blueprint and templates for participant workbooks, slides, and facilitator's manuals. We'll review your final product and provide feedback.